With web self-service platforms, customers can find answers and solve problems on their own. It is fast, flexible, and gives customers freedom when browsing online.
In addition, web self-service gives you and your company the following benefits so that you can continue improving your products and services:
Saving time – reduces incoming support tickets
Reducing costs – don't have to worry about paying for customer support representatives
Building customer confidence – customers feel more confident in themselves and your brand when they can find things on their own
Driving traffic – customers get their answers and get to conversion quicker
Self-service is a superpower just waiting to be unleashed on your website.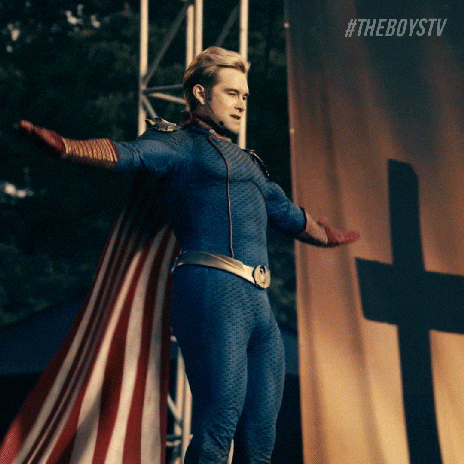 Web Self-Service Superpowers
There are endless possibilities for support on a website. Whether or not you think you need it, 78% of Americans report that they can find the information they need in self-service portals.
These 5 tricks for web self-service will show you what is really possible for customer support on your site:
1. Help Availability & Accessibility
With self-service, it should be easy to find and utilize any help tool.
Accessibility for your self-service means meeting customers where they might have friction. Find a place on your site where users can get confused or where they may be searching for an answer about a product or service.
Then include fast, accessible help right there on your website. This could be a URL to a knowledge base or physical manual, a URL to an FAQ page, or offering knowledge base article links within product emails.
2. Fast Search
Your search function should go through your entire database of help articles. You need to make sure that every resource is available to users so that they can find what they are looking for quickly.
Users are impatient, so the search should be really fast. It also needs to be quick so that users don't get bored or give up before finding what they need. Speed also helps more customers convert.
3. Feedback
Customers use self-service to help themselves. They want to do it on their own without any intervention. But if they don't get the help they need, you need to fix their issue.
Updating the page according to customer feedback will help to prevent other users from having the same issues.
If you just put up a portal without iterating or updating, it will help less customers. If this perpetuates, your customers will believe that you provide bad customer service.
4. Easy Management
It should be easy for you to manage your help articles. If it is difficult for you, it will in turn be difficult for the customer as well.
You should also be able to easily review and act on the feedback given by customers.
5. Artificial Intelligence
Having data on how your page is performing will help you to improve it and allow you to make updates when necessary.
With artificial intelligence, you can collect search insights on what users need the most help on and make recommendations for future users. That way you don't have to do any extra work to update, just let the data do the talking.
You can measure which articles are performing best based on views and article NPS scores. This helps you stay updated on your content and allows you to have confidence in the system you are using.
Artificial intelligence brings an added interaction to the table that allows customers to feel heard. That way, their expectations are met and they aren't just combing through what your company thinks they want to see.
The Value of Web Self-Service Superpowers
All customer service channels are important, but if you can get web self-service right, it could eliminate the need for any others almost entirely.
Save Time
Every fast and accurate help article reduces incoming support request emails and the overhead managing support. When your customers are finding the help they need, they don't need to contact you.
If they don't contact you, you won't have an overflowing inbox. Web self-service saves time for both the customer and the business.
Build Customer Confidence
They can do it themselves. They don't need you. They can follow a smooth path that you have paved the way for, and it is quick and easy.
The smooth process allows the customer to have an all-around greater experience. They are not hindered by any obstacles.
Affordability
Web self-service is very affordable. With all these superpowers, you won't have to worry about paying for extra services or customer support representatives.
How to Implement Web Self-Service on Your Site
There are many different self-service systems that can be implemented on your website. You want something that covers all the bases and is affordable.
Not many services contain every superpower mentioned above, but knowledge base systems do the best job of collecting everything you need.
Self-service can be a tricky business, so make sure you implement something that will take care of everything for you. You don't want to be doing all the extra work that you would have without a self-service AND the work of keeping the self-service updated.
Knowledge Base
A knowledge base is a self-service library of information that your customers can access to find information about your business or product. Customers and employees alike can take matters into their own hands by searching for information on anything they'd like.
Some knowledge bases, like ChipBot, embed the knowledge base within the website. This saves time the user might spend on trying to find help and reduces tech overhead in hosting.
ChipBot provides helpful articles and listens to where users are getting stuck on your website. Customers can get easy access to information and don't have to deal with a representative.
Good knowledge bases include:
Search Functionality
Data & Analytics
Feedback Loops
Article Management
Unlimited storage for articles & tutorials
Knowledge bases are affordable, and sometimes even free. Implementing a knowledge base as web self-service adds a sixth superpower to the list.
---
Unlock all the superpowers of web self-service by installing ChipBot on your site.