Nowadays, three-quarters of online customers expect help within five minutes. Customer expectations are growing and will continue to grow. These expectations are driving new efforts to advance and refine digital solutions.
Your website should have some type of support or you will be left behind. In some ways, you want to do your own thing and not jump on the bandwagon of what everyone else is doing.
In this case, however, keep your eyes and ears open to what website support can do for you.
Website Support Benefits
Website support can come in many different forms and help in many different ways.
Since you're here, I assume you want to know what it can do for you. How can adding website support benefit my site or my company as a whole? It will:
For now, the question isn't whether or not you need extra support, but instead whether or not you want the benefits.
Reduces Bounce Rates
If a user has a question about something, anything, related to your company, it is important to give them the resources they need to find an answer. They won't be frustrated or leave the site dissatisfied if there is proper support for them.
Users want to find answers fast.
Even if they don't expect the answer right away, they will be very pleasantly surprised when they receive the extra support.
Support is always the shortcut for information. Even eCommerce sites have to provide good information before customers consider making a purchase.
Builds Trust with Users
If a user can't trust your website, then they won't trust your brand either. Having support on the website builds trust by providing the right answers to users so they feel welcomed and supported by your company.
Trust and credibility are important to building your brand and expanding your customer base.
When customers first reach the page, seeing support lingering in the bottom corner can be intimidating. It seems too transactional to them.
For example, if a customer gets on a live chat platform, it doesn't feel like a conversation unless the person is there to respond immediately with an appropriate response.
Once that happens, the customer is able to relax and trust what you've built.
Improves Website Experience
The overall website experience is improved when support is in place. It makes everything run smoothly because there are fewer obstacles like anger, frustration, or backlogs.
And when the user does run into an issue, there is support to engage with.
Similarly to the trust aspect, the user needs to have a good experience so that they stick with your company.
After one negative experience, 51% of customers will never do business with that company again. If your customers aren't satisfied with the support you give, they will leave.
Helps You Understand Customer Needs
Support helps you get down and dirty with your customers. You will know what they need and when they need it so that you can update and change your site accordingly.
For example, the customer receives a type of personal recognition with website support that they may not get otherwise.
That feeling is often mutual. If you know them, they also feel they know you, creating a bond between brand and customer.
When you are in sync with your customers, you also begin to anticipate what they are looking for, wanting, or needing.
Getting to that point will allow you to provide even better and faster support, and your customers will feel valued and important to the brand.
What better way to connect with users than to get on their level?
Drives Sales
If your site offers purchasing options of any kind, having support will help customers make decisions. It can also act as a fail-safe for rebuttals and objections.
The decision to make a purchase isn't always about money.
Great website support can turn making a purchase into a habit for the customer. Support reduces friction, apprehension, and other awkward feelings about purchasing for the customer.
Stories are created out of these instances of good support. And these stories create "wow moments" that do the selling for you.
Types of Website Support
Web support can be different depending on the size or type of business. If you have visitors to your site at any point, you need to have some form of website support.
The following types of support are simple and easy to implement:
Self-Service
Self-service is any customer service platform that allows customers to find answers and solve problems on their own.
It is fast, flexible, and gives customers the freedom they desire when browsing online. It is beneficial to both customers and businesses.
All customer service channels are important, but if you can get web self-service right, it could eliminate the need for any others almost entirely. One great way to do self-service is through a knowledge base.
They have many features that present users with a library of knowledge. That way customers can find information on whatever they need.
A knowledge base can also allow users to give feedback and interact with your company without having to go through a representative.
Self-service can work well for businesses of any size, but you should only choose self-service if one or more of the following applies to you:
You don't have any support and don't want to make a large support commitment.
You want to reduce repetitive questions from live chat or phone support.
You want to remove live chat and focus on a smaller support funnel.
Live Chat
Live chat has a very high customer service rating and provides actual human interaction for your customers.
It is quick and easy, and a lot of times it lives on every page of your site so users can find it whenever they have questions.
However, if your site is swamped, your team may not be able to answer everyone right away. Sometimes customers have to wait just as long as they would over the phone.
If you are a small business with minimal employees, however, it will be hard to keep up with live chat.
It works better for larger businesses that have more resources and can handle multiple inquiries at once.
Email or Phone
If you want to add a minimal amount of support, add an email or phone number somewhere on your site for customers to use.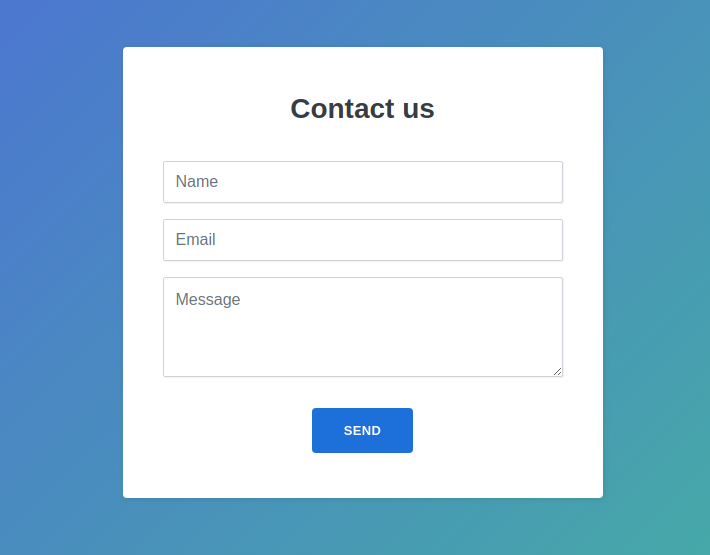 A contact form would work for this as well, allowing customers to input their question or concern and routing it to the right place.
This method of support is simple, easy, and still the most reliable in 2020.
Any type of business can use this as support, but larger companies may want to have additional things in place.
For smaller businesses and businesses with a smaller customer base, this will work just fine, as managing the calls and emails will be an easier feat.
Reasons to Add Website Support
Your site may need support for many different reasons. Even if you don't have sales to convert, your customers still need to be able to find answers.
To stay updated and on top of things
To get more online exposure — it represents your brand
To respond faster to user issues and inquiries
To create loyal customers
All of these reasons may give you a push toward adding website support. However, you may still feel like you don't need it to keep your website running.
For some, support may not be entirely necessary to keep things running smoothly. However, it is important if you want to move forward and create lasting relationships with your customers.
Creating and maintaining your website is not a one-time thing. You have to use it to connect with your users and customers, and therefore it always needs to be user friendly.
The best way to make sure that happens: add support.
---
Need to add support fast? Try ChipBot on your site today!