A support bot is a competent alternative for customer service that gives you a reprieve from the work of live chat.
Support bots can support users 24/7 without requiring your immediate input.
Support bots can collect data you wouldn't normally get, including customer behavior traits that can help you understand your customers better.
Often ranging from free to $20/mo, support bots are the more affordable side of bots.
Like chatbots and live chat, support bots allow customers to ask questions directly, but support bots provide help without empty conversations.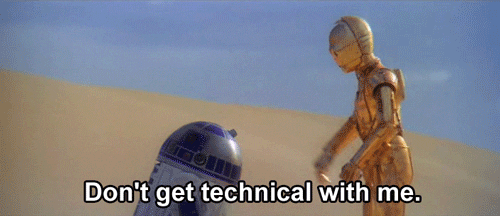 You know you have to help your customers, but how you help them is a strategy.
Will a Support Bot Work for My Startup?
With support bots, you get value without needing outside knowledge. As a startup or small business, you may not have a team member with extensive knowledge or experience with customer support software.
For most support bots, you don't need any knowledge of coding or website support to get started. A support bot can help you:
Get improved return on ad spend (ROAS)—counter customer skepticism with on-demand FAQs and policies directly within your landing page.
Create layered support—when no relevant answers come up, connect with real people or the founder after the user hits a wall on self-service support
Provide quick and accessible answers for customers so you can get back to work—when users actually find an answer, there's zero work to be done. The business never gets distracted and the customer finds their way.
Don't sign on with a company that isn't willing to help you with setup—you want results fast, and if you aren't setting up correctly, you could be losing precious time.
Types of Support Bots
There are chatbots and live chat—all, characteristically, are an icon that lives in the bottom left or right corner of your website. This is viewed differently by the size of your business.
As a small business or startup, you're looking for an all-encompassing solution because you're already busy trying to grow your business. It helps support the customer journey, but it also supports your journey as you start to build and expand.
Convenience
With a support bot, you can direct customers directly to your bot instead of having multiple contacts that may become irrelevant over time.
Design your page to focus on selling while maintaining support options within the bot. Keep a clean header and hero, focused on conversions, while storing all the support features within your bot, accessible through the IP.
Support bots provide immediate and direct support without confusion. You can store:
Phone numbers (like customer support numbers)
Live chat links
Contact forms (can be filled out within the bot)
Help articles (like how to use the product or shipping policies)
As a small business or startup, you have to have layered support: the top layer is automated (as much as possible) and the bottom layer is human support. Not everything requires a human, but it catches problems where automation fails and the answer is not in the database.
For example, if a customer is looking to make a change to their order after the order has already been placed, a bot will most likely not be able to help. For this reason, you need to provide an email or phone number somewhere on the screen so that customers can contact you to manually make the change.
A support bot gives you speed, but for different reasons. Customers on your page want answers as soon as possible—with a bot in the corner of your page, customers can access support fast.
As a founder, you can't answer every question your customers have about your product. You use support bots to streamline your own support so you can get back work while still creating happy customers.
Fastest Way From 0 to 1
ChipBot provides all the help you need to get set up—you don't need any previous knowledge. Where you want to reduce friction, create layered support, and provide quick and accessible answers, ChipBot gets you there with minimal effort.
Automation
Live chat is fast to get on, but impossible to maintain as a small business. You can't grow your business if you're busy working the phones all day. Automation allows you to maintain support without wasting any time.
Automation is also the quickest way to get your support to the highest level.
A support bot like ChipBot is the shortcut to making your website work—you don't have to skimp on any features because the automation allows for the same speed and capabilities as live chat. You can go from 0 to 1 and then some while still maintaining every other area of your business.
Support Without the Work
Complaints break your workflow—you get overwhelmed by what customers are saying but need the information to grow.
If a customer sends you a message about the helpfulness of an article, you don't want it to disrupt you, but you need the insights in order to improve. ChipBot will collect that information to be ready when you need it.
You also need convenient and accurate information delivered directly to your customers. That way, the complaints customers are sending can be met with knowledge and support to help them resolve their issues.
ChipBot supports customers with FAQs, articles, and more on every page of your website with zero extra work to be done.
Adding additional work to your day is not an option—you need to clear up your workflow so that you can focus on growing your business.
Customer Insights
You can use ChipBot to discover what people are asking and where problems are happening. Customer questions and feedback will always benefit you.
If the customer doesn't have a place to leave feedback, they will just leave and you won't have any idea why they left.
With ChipBot, you can keep users on the page longer, collect their inquiry, then use the data to improve your website. Collect data on whether the answer provided was helpful or not, and then use that data to improve the questions for future customers.
Once you understand your customers and their needs, you can set up your ChipBot to automatically provide support without the work.
With ChipBot, you can get a consultation to see how it will work for you so you can ease into it instead of jumping in and trying to figure it out on your own (hoping it will work).
---
Ready to add support without the work? Try ChipBot today!