As a small business, you want to be able to manage customer support no matter how many inquiries are coming in. With a website, you may get many more customers than your storefront would, and that means you need to have the best solution in place.
Your perfect solution is automatic and full of all the knowledge your customers need. To you, it may feel like you've laid all your cards out on the table, so any knowledge the customer would need is there.
But, customers think differently than you do. You need to level with them by adding support that will help them find the answer to whatever random question comes to their mind.
With ChipBot, you can do all this and more.
ChipBot
ChipBot is a self-service customer support system that improves itself over time. With ChipBot, you can deliver fast knowledge to weary customers and completely eliminate any support anxiety.
You want the best knowledge, delivered in the best possible way, with the best possible speed and efficiency. ChipBot guides and helps customers anywhere on your website in order to do so.
Among these features are full knowledge base features, short and concise answers, and full reporting and analytics.
Full Knowledge Base Features
With any customer support system, you want to be able to give fast answers through help guides, FAQs, product tutorials, and open company policies.
ChipBot makes the best use of these features while making the best use of your time and resources. These features include:
Rich Text Editor
Images
YouTube Videos
Tagging
Categories
User Feedback
Full Text Search
Question Capture
A knowledge base not only provides fast answers to your customers, but it also allows employees to find information quickly in order to better serve your company.
Short and Concise Answers
When users have questions, ChipBot provides the answers in a short and concise form rather than large documents that may discourage the user.
They want answers, but they don't want novels.
The short and concise answers lead to more feedback from your users as well. That way, you can continue to create better answers that will be of even greater help to your customers each time.
No one wants to comb through long answers or pages full of multiple questions and answers. ChipBot only answers the question asked — short and to the point.
Reporting and Analytics
When new questions come up that ChipBot has never seen before, it will immediately alert you. That way, you can update and store new information, questions, and answers for future users with the same inquiry.
You can also use ChipBot to discover what people are asking and where problems are happening. This helps you to keep your website updated for optimal customer experience.
If customers are having trouble at a certain spot on your site, then you can find it and update it to run smoother. The same goes for repeated questions — if a question is popping up a lot about a product detail, try incorporating that information into your website.
With ChipBot's reporting and analytics, you have all the information you need to continue updating your website so that future users have the best experience possible.
Why ChipBot Reigns
Any knowledge management system will do, but do you want just anything?
Basic features will get you average website support, but ChipBot is designed with efficiency, affordability, and data.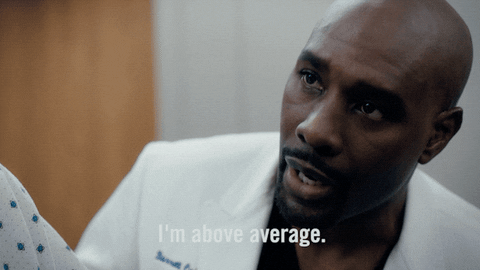 We're the only bot on the market that gives access to unique customer data and performs automated self-service support for startups and small businesses. You can focus on marketing and product while we work with your support.
All the features ChipBot provides give both you and your users the optimum amount of knowledge to provide for the best experience possible. Because it is accessible on any page, there is never any confusion.
---
Ready to upgrade your customer service with the best knowledge management solution? Try ChipBot today!