New year, new updates!
At ChipBot, we've been hard at work at starting the new year of unparalleled self-service support. As always, we've taken your input and added, fixed, and tweaked ChipBot to focus on improved user experience for end-users and visual improvement to strengthen the main trust factor on your website.
While some updates are major and some minor, all the updates work together to make a big visual difference for your ChipBot.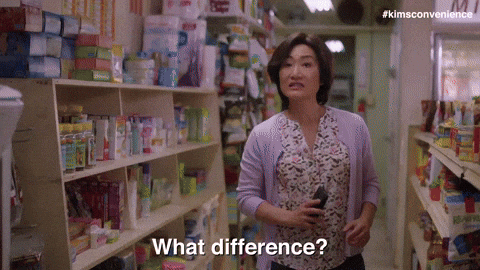 Major Updates
We've got four major updates that will improve the quality of your ChipBot.
Improved ChipBot Design
To fit into a more cohesive design, ChipBot now has a new font, new backgrounds, refined design details, and a few other miscellaneous design updates.
We want ChipBot to fit any website, and with our improved design, yours can fit perfectly on every page of your website, with a few detail choices left up to you.
New Animated Header Designs
You can now choose between two different themes of animated headers: Headquarters or Time of Day.
With Headquarters, you can show your users that you're there to help with any question at your ChipBot's home base. Time of Day, on the other hand, chooses a greeting depending on the time of day, showing them that you're always available for anything.
Note: Headquarters has 5 different animations that shows randomly.
Category Sync
ChipBot's main screen is updated to list all relevant categories in the Knowledge Base. In the past, this configuration was buried, but now it is defaulted to make it easier to find help.
When you create a new category, it shows up on the ChipBot main screen with all of its child articles. When you delete it, it will also remove it from the main screen.
Any existing folders with articles in them have been automatically added to the main screen of ChipBot. The order in which they're stored in the Knowledge Base will be the same order they are rendered in on the main screen.
Added a "More" Button in Tiles
When there are more than 2 Tiles, we've added a "More" button to replace horizontal Tile dragging after noticing the confusion of users on getting to the 3rd or 4th Tile on the desktop.
We tested a few new iterations of this and found that users were less confused and more engaged when there was a "More" button instead of scrolling left or right to find more.
Minor Updates
While this update only included 4 major updates, the amount of minor updates make this a pretty mega update. We've added a lot of little things to fix and update ChipBot so it works to the best of our ability, always.
Additions:
Focus Background: a semi-transparent background when ChipBot opens that improves readability when opening ChipBot on high-content based websites
New icon selector within Category screen — changing the icon will change the Tile and Article List component
New User Experience page under "Customize ChipBot" inside your dashboard — settings like choosing an animated header or toggling the Focus Background will live here
?debug=true in the URL will show extra information at the bottom of ChipBot when it's opened (useful for debugging and troubleshooting)
An indicator that shows if a Category page is empty within the Knowledge Base page
New domains and new accounts will have a new default icon to start with
Fixes:
Fixed an issue where the search query field would sometimes not reset after clicking a tile from a search result
Fixed a minor visual defect when focusing out of the search box
Fixed a regression defect where chipBotApi.getInsights() was not working correctly
Fixed an issue where sometimes the Main Screen dashboard doesn't render all the knowledge base items correctly
Fixed an issue where rearranging items in the Main Screen will sometimes lead to an "An error occurred on this page" for the adjacent components
Fixed an issue where Maps don't render
Fixed an issue where the rotating text within an empty search bar sometimes bleeds into the search button on smaller devices
Fixed an issue with touch responsiveness with some buttons on Android devices
Fixed a Microsoft Edge issue where sometimes the Generic Icon won't render
Changes:
Updated the "gray text" of each search result to be the Category Folder Name instead of the Tag or Tile name
Updated "Customize" icon on the dashboard
Updated the "Expand" UI to be wider and added a Back button — the close button now exclusively closes the modal instead of sometimes going back
Changed any Category name containing "Migrated Insights" to be "Frequently Asked Questions" (this should only apply to users who signed up before May 2019)
Improved icon selection process (shown on Tiles and Categories) — added more icons to select from
Removed tag-based components on the Main Screen
As 2021 goes into full swing, we hope this update gives you lots of ways to better your support with ChipBot.
If you have any questions or concerns, please let us know!